Watch television and film without leaving your home — for free. The Genesee District Library provides two services to provide you with streaming content. If you can't find what you are looking for on one, be sure to check the other.
---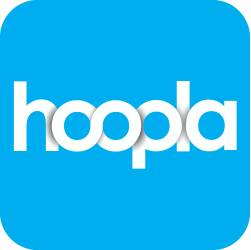 A gigantic collection of e-books, audiobooks, music, films, television shows, and graphic novels.
hoopla video content checks out for 3 days.
No late fees! When the due date for an item arrives, the item is automatically checked in and disappears from your account.
You can checkout 7 items total from hoopla every month, regardless of the type of content.
You never have to wait to check out — every item is available all the time.
Stream or download hoopla items on a smartphone or tablet through the hoopla app. Downloading is not available on computers, though streaming is.
Stream hoopla right to your television. Check hoopla's Help page for supported streaming devices.
Get started by clicking here.
---