Gaines Station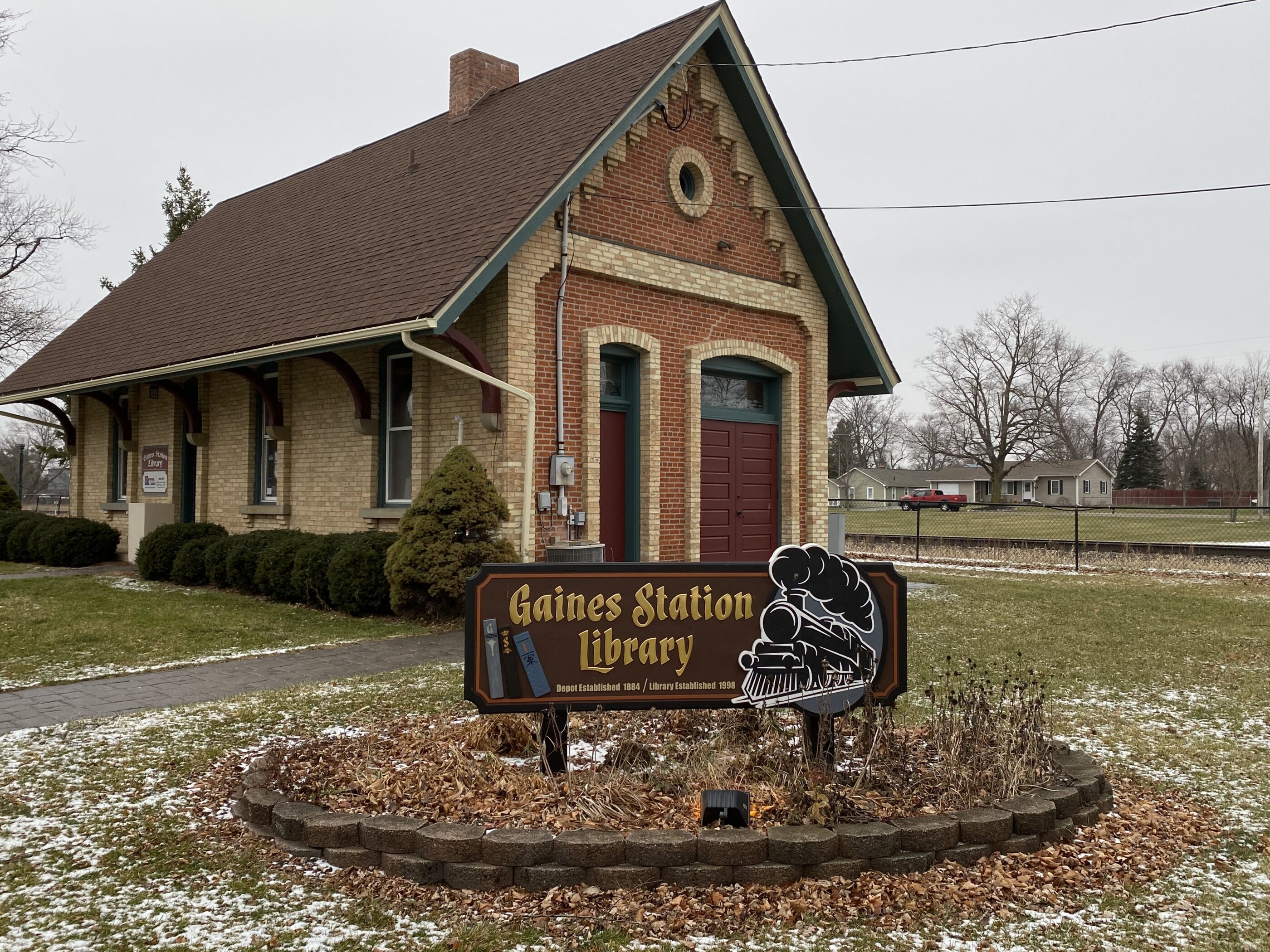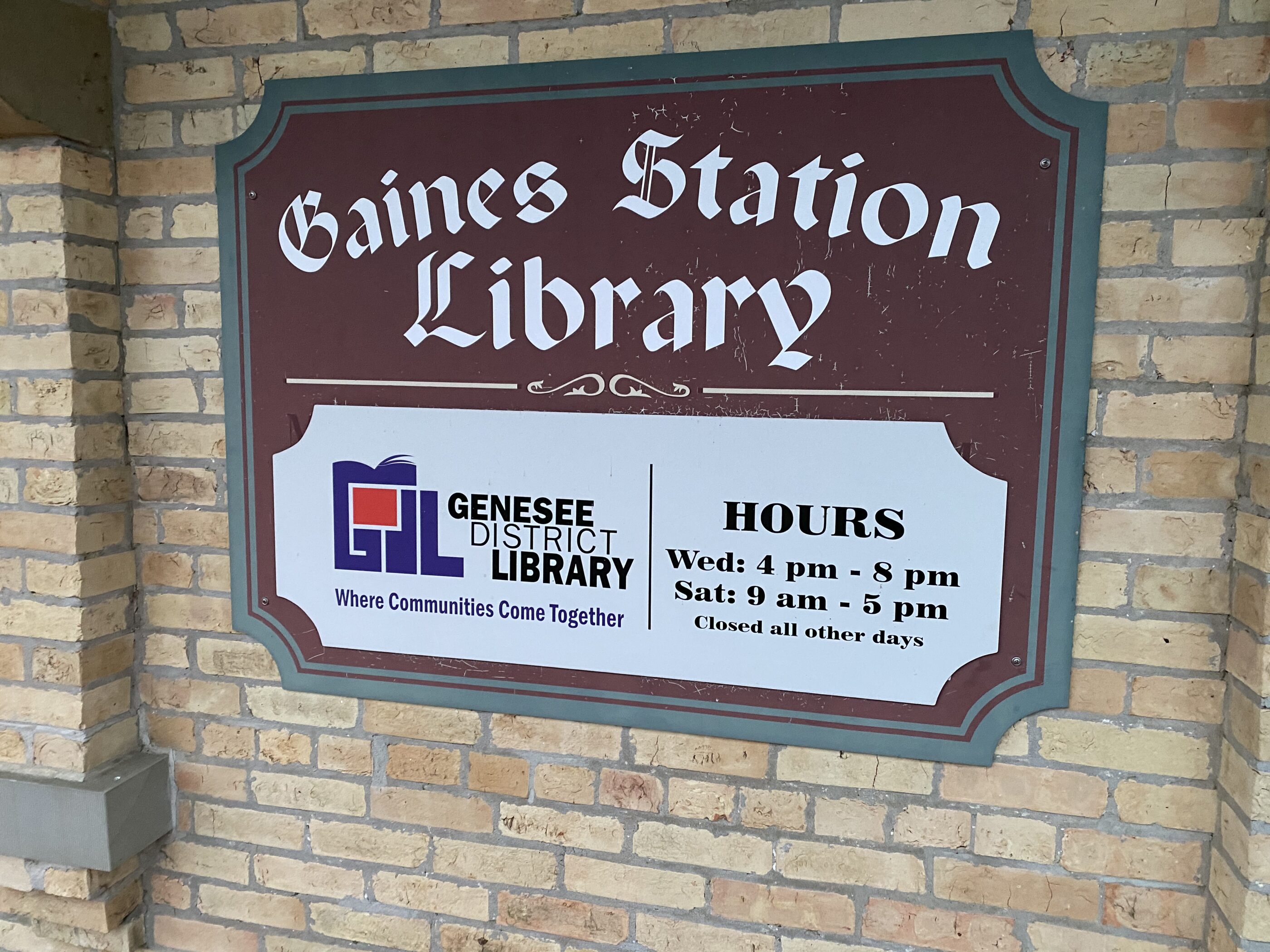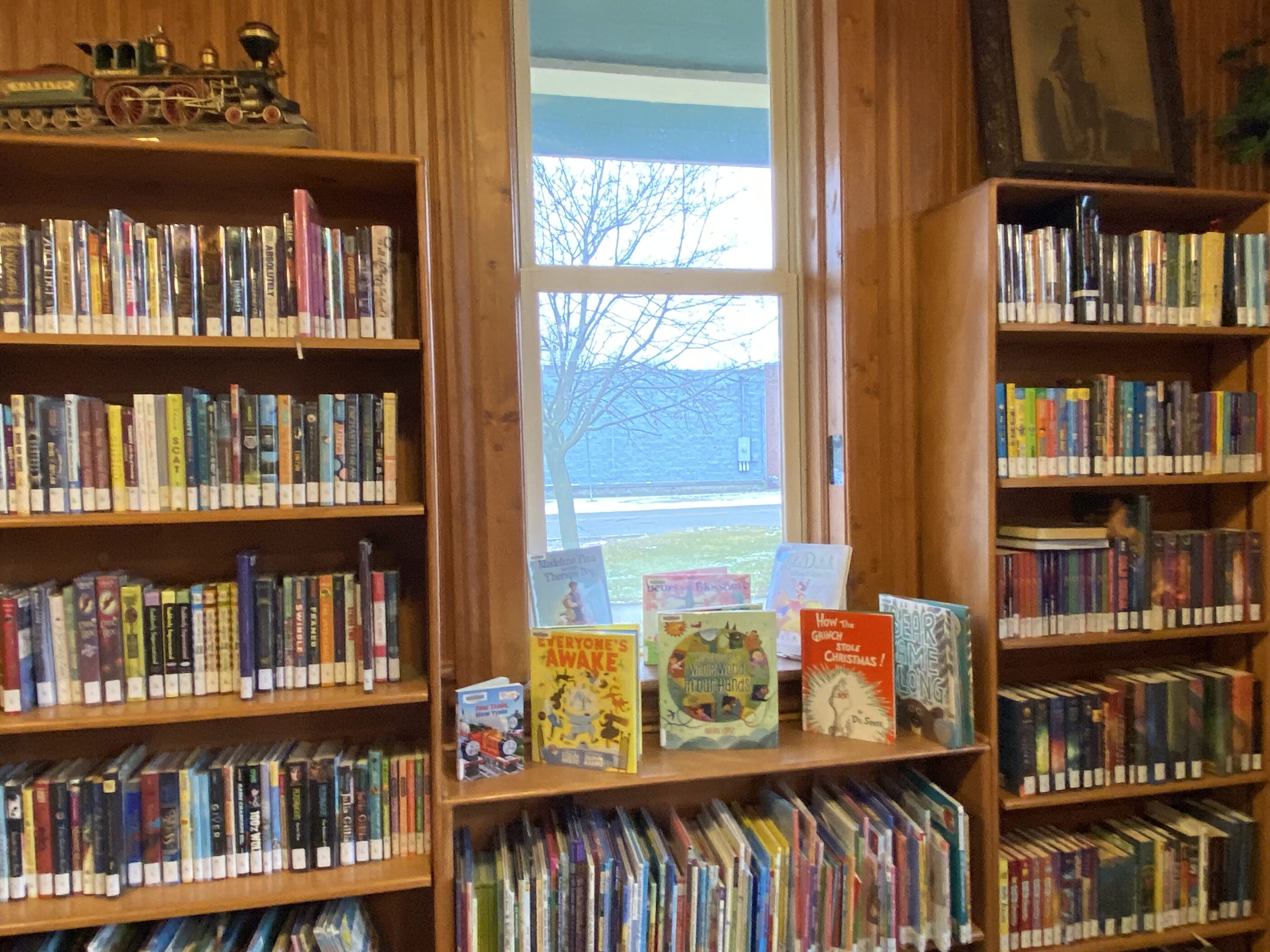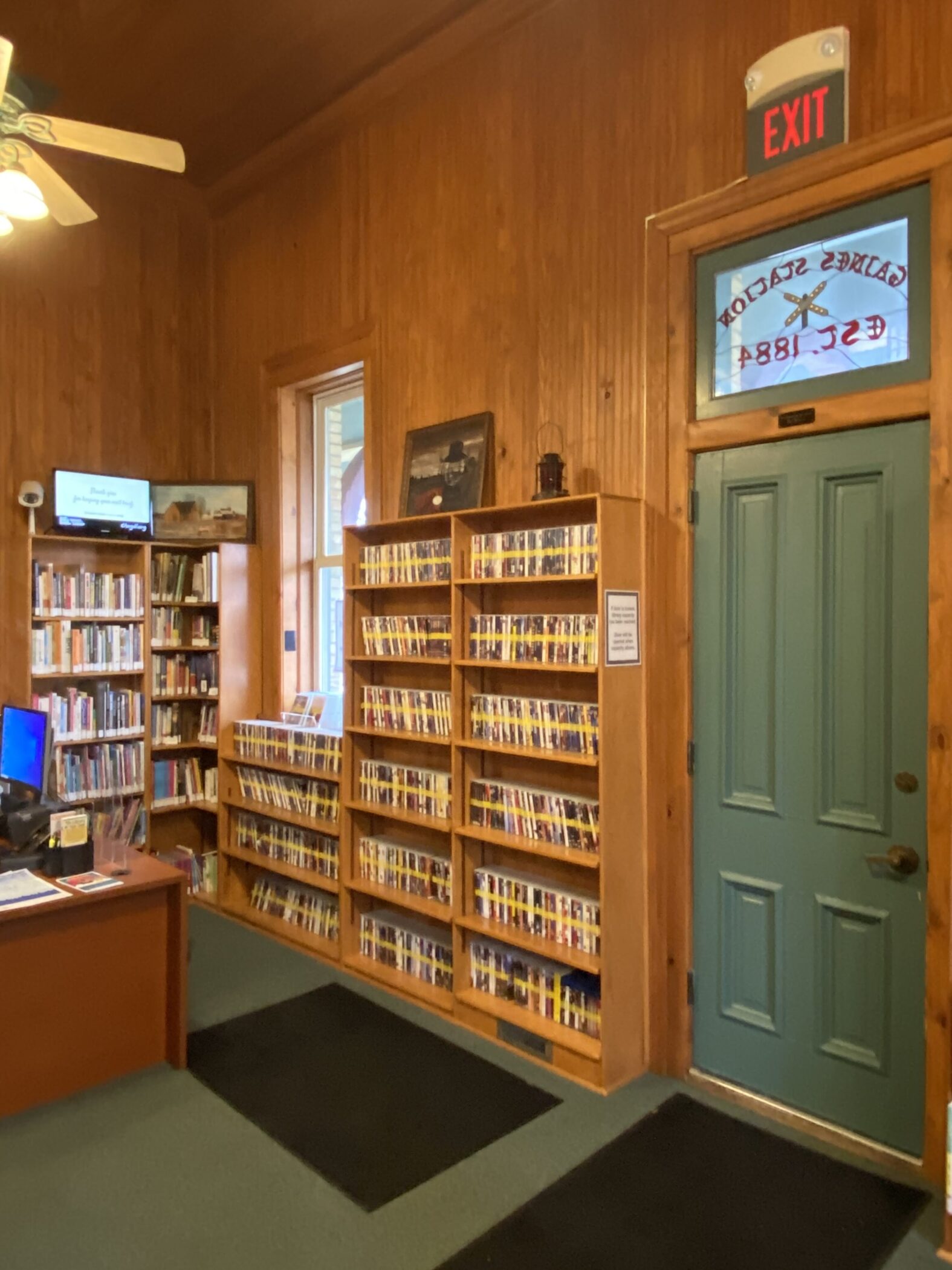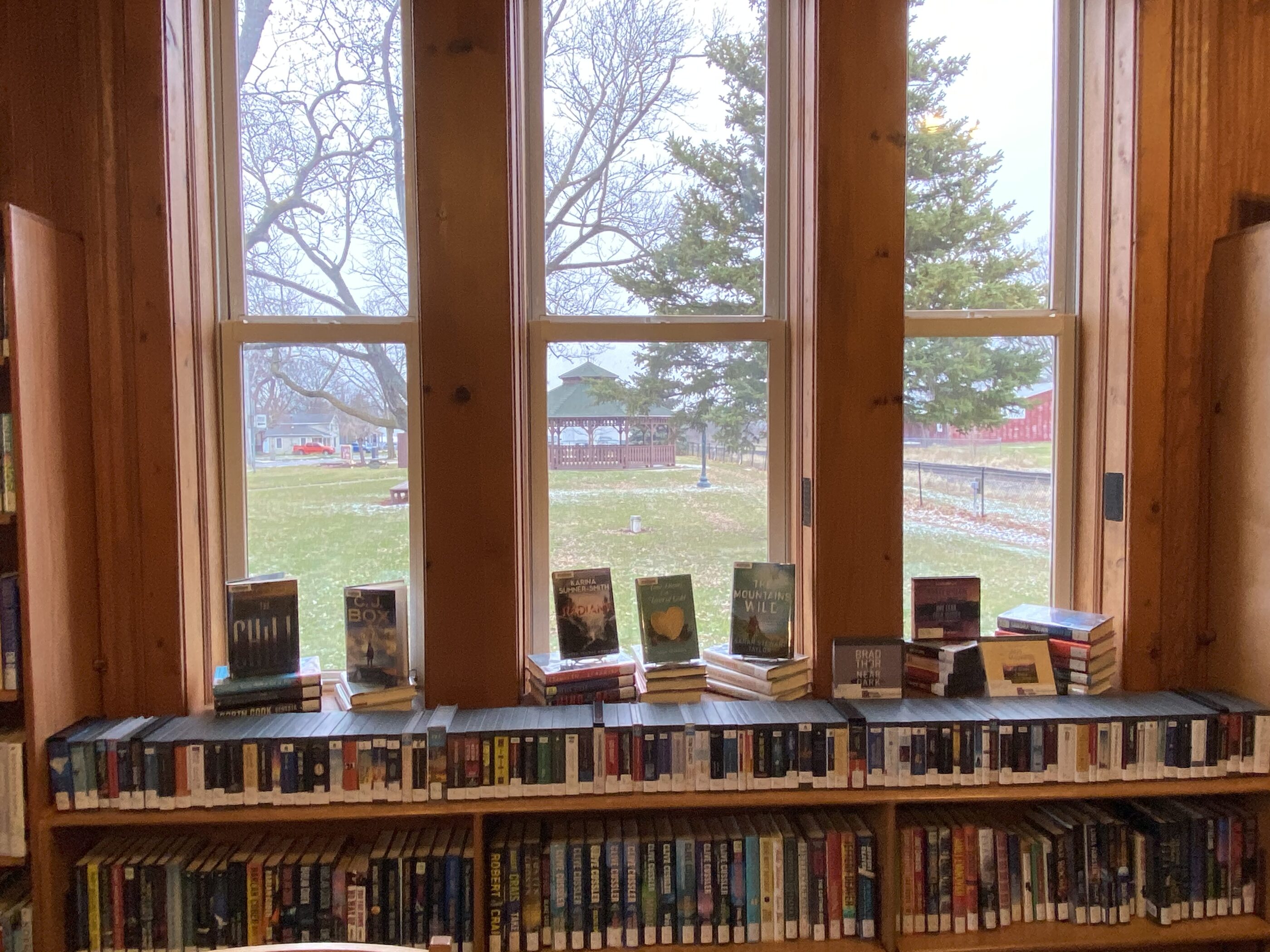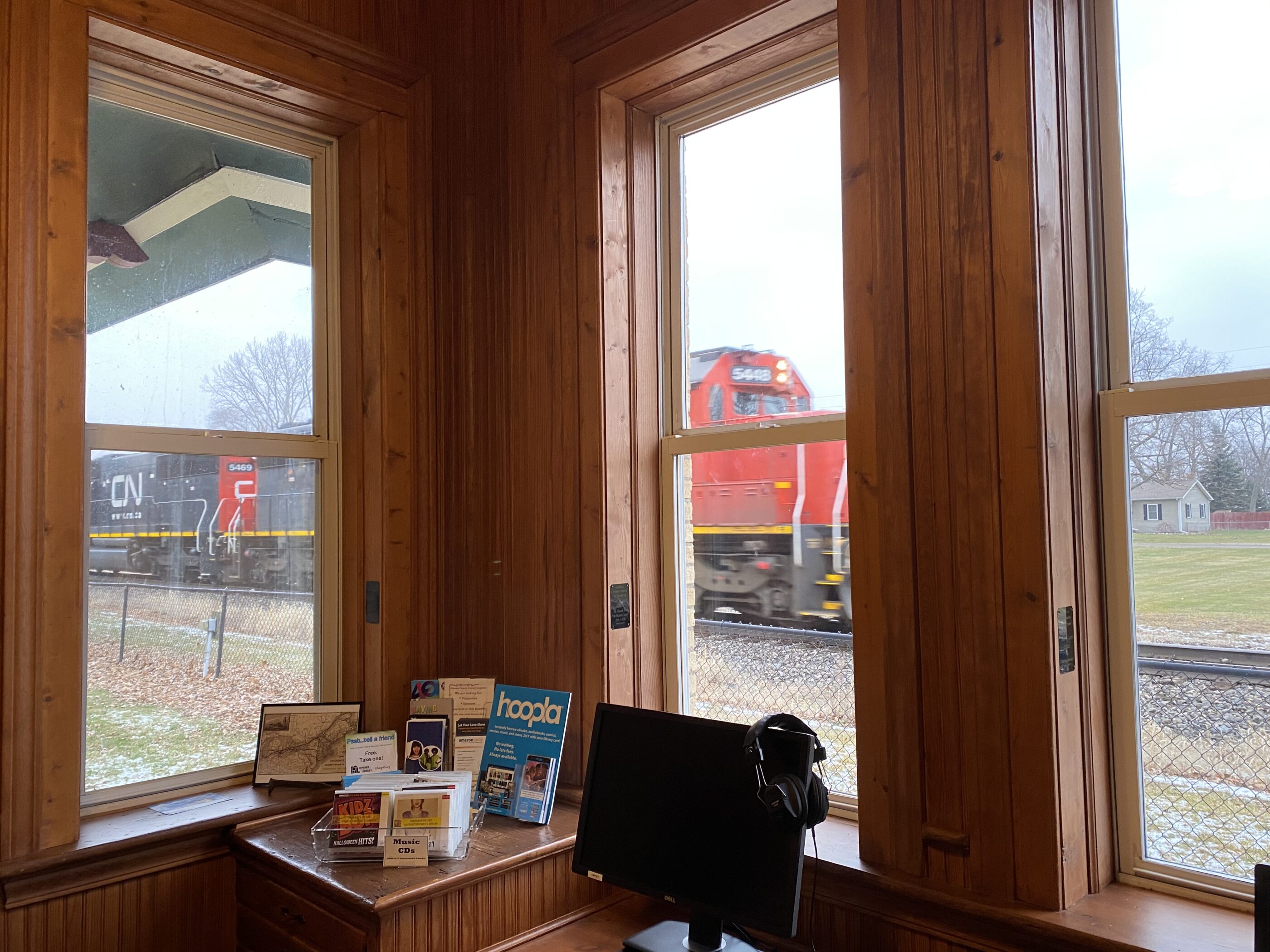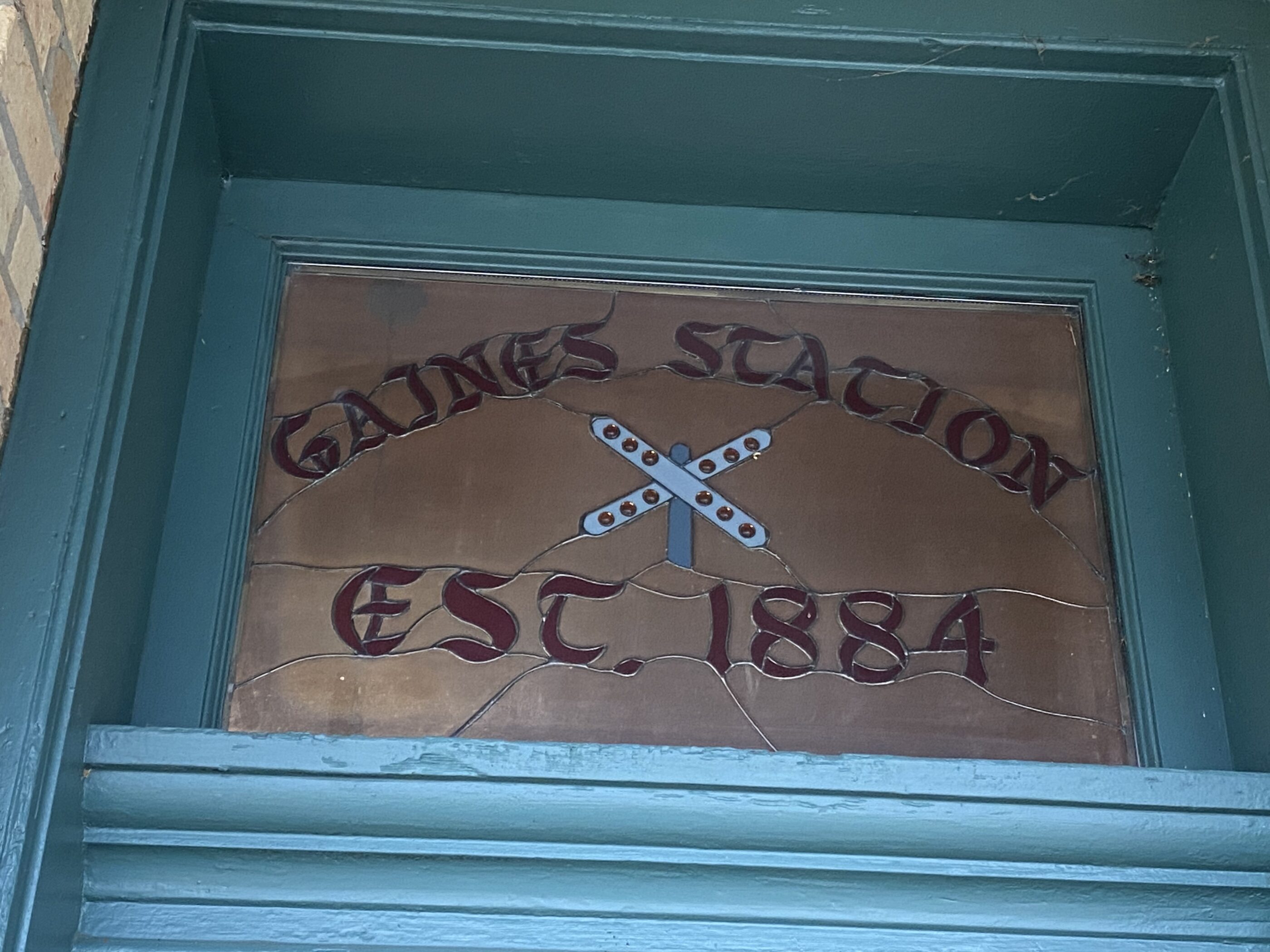 Hours of Operation
Wednesday: 4pm – 8pm
Saturday: 9am – 5pm
Monday, Tuesday, Thursday, Friday, Sunday: Closed

This library has an after hours drop box.
Contact Information
Phone: (989) 271-8720
Fax: (989) 271-8816
Address: 103 W Walker St., Gaines, MI 48436 (view map)
Send Us an Email
About the Library
2 computers available for public use
Fax and copy service
Free Wi-Fi
Extensive DVD collection
Civil War Gravesites: a Compilation of Genesee, Lapeer, Shiawassee Counties, Civil War Sesquicentennial Edition, a publication of the Flint Genealogical Society, by Len and Sharon Thomas
The library is housed inside a historic building that was originally a train depot owned and operated by Grand Trunk Railroad in 1884.
History
Housed in the former Grand Trunk Western Railroad depot, the Gaines Station branch of the Genesee District Library is a unique and historically significant building. It is among the oldest railroad depots in Michigan, built in 1884 by the Detroit, Grand Haven and Milwaukee Railway. The building was constructed using an uncommon type of yellow brick from Owosso, Michigan. The same brick can also been seen at depots in Fenton and Holly.

The last passenger train departed from the Village depot in 1957. The depot was used in the mid-1970s as a custom stained glass business. It stood empty and declined into complete disrepair in the following years.

In 1991 a non-profit organization formed by Gaines residents, Gaines Station, Inc., began working to restore the depot. Many individuals and local businesses contributed to the restoration. Gaines Station, Inc. worked closely with the Historical Society of Michigan to meet building regulations and codes in order to keep the depot as close to original as possible.

In October of 1998 the Gaines Station branch of the Genesee District Library opened to the public. A grand opening celebration was held on May 22, 1999.

Visitors to the branch can see the original walnut-trimmed ticket windows and cabinets. Also of interest are the original doors and restored transom window frames that were constructed of top-quality Douglas fir. Recent improvements include a patterned concrete sidewalk, old style bicycle rack and a wooden etched sign designed by the Gaines Girl Scout troop.